Saturday, Oct 15 | 6 P.M. – 11 P.M.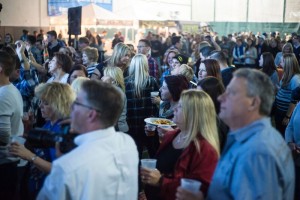 Brew Moon Beer & Band Festival  is the largest craft, micro, and import beer tasting event in the Western Suburbs of Chicago. Beer enthusiasts are able to experience the finest that local and national breweries have to offer in an indoor park-like setting.
Brew Moon is a unique partnership between business, local government and civic groups with the purpose of raising funds for local non-profit organizations.  The 2016 charity benefactors include Pillars and The LeaderShop.  Please visit our charity page to learn about the important work of these organizations.
---
Be sure to tune into 93XRT for your chance to win Brew Moon tickets!

Community Partnerships
We are honored to partner with The Kiwanis and Rotary Clubs of La Grange  to expand funding for local non-profits. To learn more about the Kiwanis and Rotary Clubs of La Grange please click on the links below.
2016 Main Sponsors