What is Brew Moon Fest?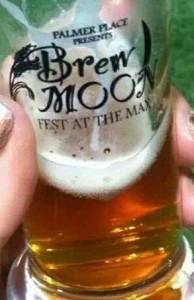 Brew Moon Fest is an annual indoor festival designed for beer enthusiasts to experience the finest craft, import and micro breweries in an indoor park-like setting. The event is organized by Palmer Place Restaurant and the McCook Athletic Expo (the MAX).
The 5th Annual Brew Moon Beer and Band Fest, slated for Saturday, October 17, 2015 will showcase more than 150 craft and import beers for sampling. Live entertainment, food, beer, and Home Brewer pavilions will also be featured. Attendees will have the opportunity to meet industry experts and talk to master brewers.
Have Fun and Support a Good Cause!
Thanks to the support of our 2014 sponsors and attendees more than $10,000 was donated to local charities.
Photos From Last Year's Event
Our Sponsors