Charities
2018 Brew Moon Charities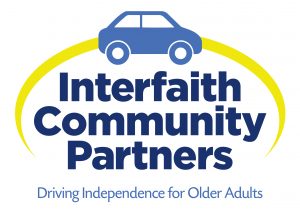 The mission of Interfaith Community Partners is to help older adults and people with disabilities live independently in our community.
Seven local congregations formed Interfaith Community Partners to better meet the needs of older adults in the Greater Lyons Township.  Our primary service is to provide assisted transportation. We now accompany our care partners to medical appointments, therapies, and assist with other essential daily living errands (grocery shopping, banking, etc.) At present there are 14 member congregations, and many of the volunteers are members of these churches.  http://interfaithcommunitypartners.org

The Kelli Joy O'Laughlin Memorial Fund was established by Kelli's family to keep her memory alive through future education opportunities for young people. Kelli, a member of the class of 2015, was a freshman at Lyons Township when her life was taken by a burglar in her home.  Kelli's family and much of the community come together to remember her, celebrate her life and raise money for her memorial fund.  The mission of the Kelli Joy O'Laughlin Memorial Fund is to give young people opportunities to develop their greatest potential of friendship, kindness, leadership skills, confidence as well as their education through college scholarships and other charitable activities.  http://www.kjofund2.com/
The application process is closed for 2018.
Structure of Program:
Applying charities are required to meet the selection criteria
Applications will be accepted on-line through this website
Of the applications that meet criteria, our selection committee will review applications and announce the charity(s) by April 8th.
Charity Selection Criteria:
Charity is located within Lyons Township
Large percentage of funds go directly to service or research (we use the federal guideline of administrative cost being less than or equal to 20% as a basis for evaluation)
Ability to provide Brew Moon committee with information, connections for sponsorship and/or promote ticket sales
Provide 1 volunteer from your organization to serve on Brew Moon committee
Ability to provide Brew Moon Committee with 10 volunteers for day of event
Designated as a 501(c)3 and in good standing
---